Archive for the 'Musings' Category
Courtesy of our friends at HCE:
Costa Filey  (Ed Vaughan)
This son of Pastoral Pursuits is a good-looking colt who started his career at Ascot. He may have been a 50/1 shot but this home bred – an early foal – showed ability against a decent field. He was keen in the early stages but still ran on at the line. There will be improvement to come from this strong colt who will be primed for his next start. I'd be surprised if he doesn't win this season.
Windfast (Brian Meehan)
The stable have been a little slow with their two-year-olds this season. However, this February foal was pretty fancied in the betting on debut at Newmarket and made a promising start behind a fair horse in Green Door. This bay colt will come on for the run and will take some stopping next start.
Kiyoshi (Charles Hills)The form of this Newmarket maiden has been franked a number of times and there will be at least ten winners come from this field. Kiyoshi is a good-looking filly with size and scope to progress with racing. Qatar Racing Limited are often noted as buying raced two-year-olds with a view to Royal Ascot. However, this 80,000gns yearling purchase looks a superb purchase (David Redvers Bloodstock) and I will be amazed if she doesn't prove a talent. There was a few quid around on her racecourse bow but priced as if needing the experience. Jamie Spencer gave this bay filly a considerate ride, just hands and heels. She will most likely be stepped up to 6f for her next start and it will take a good horse to beat her. This looks a horse for Royal Ascot come June. From the same race Blhadawa impressed for James Tate. This daughter of Iffraaj ran on the unfavoured part of the track and was still only just beaten. She is a talent.
Mr Matthews (Mrs Karl Burke)This colt has a rather pronounced running action but a winner waiting to happen, especially in Maiden Auction Stakes. He was well backed on debut and the trainer was at the course to watch. He done little wrong and was beaten by a proven form horse in Kidmenot. He's no world beater but a horse who will go well next start at a similar grade.
Prince Khaled Abdullah looks to have yet another fine prospect to look forward to judging by the tremendously impressive way that his Radiator broke her maiden tag at Lingfield recently in the manner of a filly with a very big future.
The daughter of Dubawi had hinted at a fair degree of ability when shaping with a plenty of promise on her racecourse bow at Glorious Goodwood five weeks earlier, finishing fifth in a hot race won by Amazing Maria, the Ed Dunlop-trained filly who subsequently went on to land the Group 3 Prestige Stakes.
She was duly sent off the 11/10 market leader on Betfair for the seven-furlong Lingfield maiden and was noted travelling easily throughout the first half of the contest under former champion jockey, Ryan Moore, having been sent immediately into the lead once the stalls opened.
By halfway, a glance behind showed all her rivals under pressure while Radiator was giving the impression she was still in second gear.
Once shaken up at the two furlong from home marker, she easily pulled further and further clear, eventually crossing the finishing line no less than 15 lengths clear of main market rival, Zawiyah (2/1 with Betfair), who had only narrowly failed to land a decent Windsor maiden on her previous outing.
From the family of the outstanding sire, Dansili, and with an entry in the Group 1 Shadwell Fillies' Mile, it came as no surprise to see betting firms such as Betfair react quickly, introducing the juvenile into the ante-post list for next year's Qipco 1000 Guineas at a top price of 25/1.
Teddy Grimthorpe, racing manager to Radiator's owner/breeder, refused to get carried away though with the performance – despite obviously being impressed – suggesting that connections will just take things one step at a time for the time being.
Becoming an equestrian is a task that should be properly thought out before even attempting. It is important that you do your research before making any decisions in order to become a successful racehorse owner.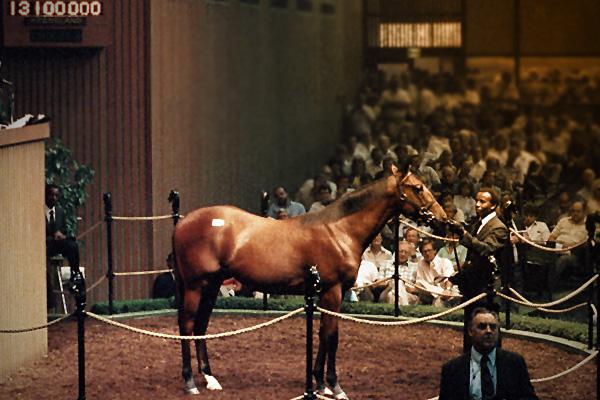 Money Management
It is vital that you first consider the financial implications of becoming an equestrian as you will not just be paying the upfront cost of the horse. In fact the fees will add up when it comes to annual training and providing food and care for your horse so make sure you have budgeted in these costs accordingly. Veterinarian fees can also be expensive so it is a good idea to look into getting some cheap horse insurance to ease the financial pain. Also remember that keeping your horse is in tip top condition is within your best interest as this will increase your chance of winning races and making profit.
Breed Selection
Your best option is to choose the purest breed of horse possible as there is potential to breed your horse for even more profit. It is also recommendable that you decide what your goal is for your horse before you buy. In other words, do you want your horse to compete in local circuits or in something more national? If you're in need of a little advice a good tip is to consult a bloodstock agent, who is there to buy and sell horses while offering guidance on which to buy. Another option is to speak to a horse trainer if you're still stuck on which type to choose.
Buying Methods
You can buy a horse in three different ways. Firstly you can claim your horse at a race by selecting one of the horses currently running for sale. The price will be decided before the race, taking into consideration the quality of the horse, and you will not be able to have a vet check him before you buy. Another option is to buy a horse at auction. You will find in this case that the horses will be grouped by type and categorised by details such as birth-date and blood group listing. The final way you can buy is through making a private purchase. The advantages to this method are that the horse can be inspected by a vet before the sale and the price can be negotiated.
It's also a good idea to think about whether you want to own your own horse or share an interest in one with a partnership or a syndicate. You can find partnerships adverts in racing trade publications but remember to contact a number of syndicate managers and prospective partnerships before you invest in anything.